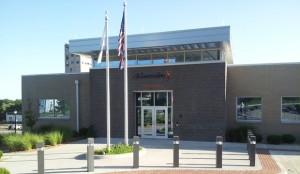 WARRENSBURG — Due to the pandemic, the Warrensburg Police Department's annual Shop with a Cop event will look slightly different. Sgt. Jason Gilbert tells KMZU more.
Despite any health concerns, Gilbert says that won't completely hinder the police department from spreading joy to those who need it, especially in a year that's been as unpredictable as 2020. In its twelfth overall year and third organized by the Warrensburg PD, Gilbert says the event has expanded in recent years to help more children in the area.
Gilbert says the most important part of the event is fostering communication between the officers and the kids. To ensure this happens, a system is in pace to help the kids adjust upon the initial meeting.
Gilbert even says that he believes the connections made throughout the day are the best part of the event.
Once those connections are established, the main event commences and the kids will do their shopping.
According to Gilbert, all funds that go toward the kids' shopping is fundraised through local businesses and donations from the community.
The police department has nothing but gratitude to express to its community. Gilbert says there have always been people ready to donate and help contribute to a good cause such as giving local children joy during the holiday season.