JOHNSON COUNTY,  Mo.– A Warrensburg resident was sent to the hospital following a single-vehicle accident earlier this morning in Johnson County.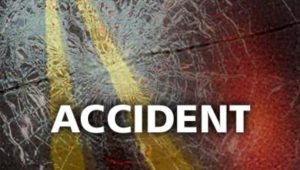 Highway Patrol reports the crash occurred on SE 251 Road, approximately one mile south of Route Y at 7:50 a.m.
Jennifer Gleason, 30, was heading north, ran off the right side of the road and hit a ditch.
She was taken to Western Missouri Medical Center for treatment of minor injuries.