PETTIS COUNTY, Mo. – Charges have been filed in Pettis County for a Warsaw man arrested by Sedalia Police.
According to the Pettis County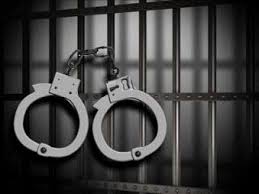 Sheriff's Office,  Trevor Dylon Payne, 20, was taken into custody around 3:00 a.m. Wednesday, at Grand and 18th Street in Sedalia. Charges were filed later Wednesday for alleged felony possession of a controlled substance, misdemeanor possession of marijuana and drug paraphernalia.
Payne is being held with a $9,500 cash or surety bond and a court date has not yet been set.