BENTON COUNTY, Mo. – A Warsaw man was hospitalized after an ATV crash in Benton County Wednesday evening.
According to the Missouri Highway Patrol report,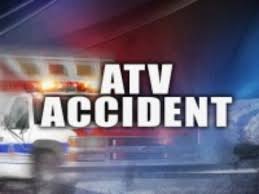 Richard Beck, 47, struck an embankment and flipped a Polaris ATV onto it's top around 6:30 yesterday. Beck suffered serious injuries when he was ejected from the ATV.
Beck was transported to Golden Valley Memorial Hospital for treatment.