JERFERSON CITY, Mo. — 475 people have died in Motorcycle crashes since 2012, according to the Missouri Department of Transportation. In the last year alone, there have been 122 fatalities from motorcycle accidents.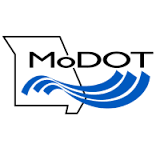 As the weather warms up, bikers will be hitting the road, and other motorists are reminded to keep an eye out for motorcycles.
The Missouri Coalition for Roadway Safety hopes motorists will participate in their "Watch for Motorcycles" campaign, which they hope will help prevent crashes, injuries and fatalities from motorcycle crashes on roads across Missouri.
"A single motorist fatality is one too many, let alone the 122 motorcyclist deaths we saw in Missouri last year," Mike Right of AAA – Auto Club of Missouri said in a press release.
Drivers are encouraged to follow all basic safety rules, including using turn signals, not driving while impaired or distracted and wearing helmets and safety belts.
Motorists and motorcyclists should always be sure to check their blind spots before changing lanes. Motorcyclists are encouraged to wear brightly colored protective gear and reflective tape or stickers on a motorcycle can be utilized to increase visibility of the bike.
For more information about the Arrive Alive Campaign and its offshoots, visit the MoDOT website.