JEFFERSON CITY, Mo. — As temperatures increase across the KMZU listening area, the Missouri Department of Transportation is warning motorists to be on the look out for mowers along the state's roadways in the coming months.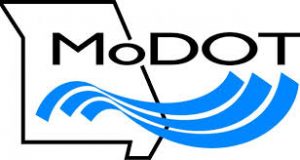 According to a release from MoDOT, crews will be using mowing tractors so that drivers can enjoy clear lines of sight along Missouri's highways, with safety being workers' number one goal.
"We ask motorists to pay attention and slow down when approaching mowing crews. Please take the time to pass carefully and safely especially on rural two-lane roads," MoDOT State Maintenance Engineer Becky Allmeroth said in the release.
Both major and minor roadways across the state will be maintained to keep roadways clean and safe, MoDOT said.
Crews will also use herbicides to kill weeds and control brush.
Motorists on rural blacktops should look out for "protective follow trucks to alert motorists they are approaching slow-moving riders," the release went on to say.
Be sure to slow down and be patient as crews work to make Missouri roadways safe and pristine.