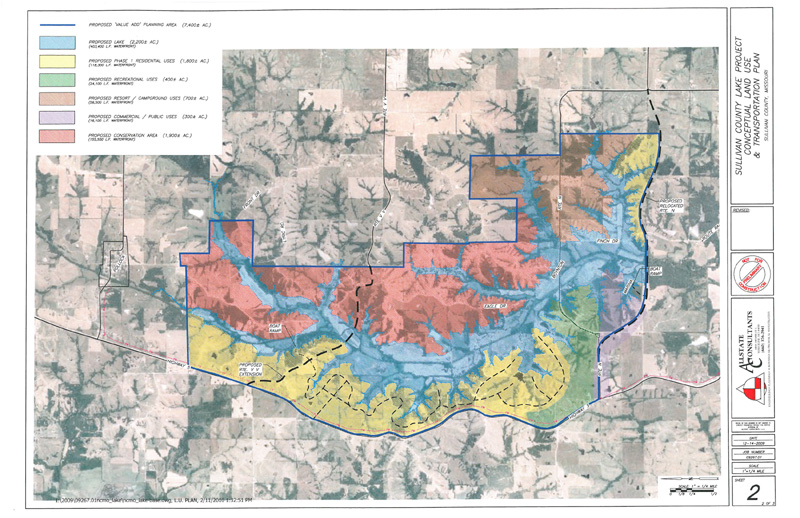 A dream more than 40 years ago, is becoming a reality. The North Central Missouri Regional Water Commission has secured a ten-million dollar bond to finance the East Locust Creek Reservoir Project. Click to hear KMZU's Chelsea Wade talk with General Manager Brad Scott:
Press Release from the North Central Regional Water Commission
On Wednesday, September 7th, the North Central Missouri Regional Water Commission (the Commission) achieved another significant goal by securing nearly $10 million in bond financing that will enable the East Locust Creek Reservoir project to move forward. The Commission is partnered with the Natural Resources Conservation Service to construct the 2,235 acre water supply reservoir that will sit on approximately 4,300 acres of land. The reservoir, designed to address an acute water shortage, will be able to provide 7 million gallons of water per day and serve a 10 county region.
Most of the funds will be applied to land acquisition for which the Commission is responsible for 87% of the costs. The Commission has assembled a Land Acquisition team that has been preparing to purchase land and will be in a position to make offers to landowners this fall; boundaries have been reset, surveys accomplished and appraisals on nearly 40% of the property nearly complete. Land acquisition represents the largest portion of the local share for the overall project.
Bobby Williams, Chairman of the Commission stated, "This is, the largest and most significant step forward for the reservoir project that we've ever taken. The people of Sullivan County have made their voice heard by providing a ½ cent sales tax; we heard them and we are moving forward. Their dream is getting closer to reality."
The nearly $10 million bond was privately offered and non-rated and is amortized over 30 years. The overall average coupon rate was an extraordinarily low 5.13 %. Debt will be serviced by a combination of the ½ cent sales tax and an already incurred $1.00 per thousand gallon water rate increase.
Brad Scott, General Manager of the Commission said, "Sullivan County and the Commission are courageously moving forward. They stepped-up and said, 'we will no longer live under the threat of an imminent drought; we will no longer allow future generations be harmed, economically, by a lack of water, we will act and act now'. We have a long way to go, but Sullivan Countians have sent a clarion call to the State and the Federal government. We are doing our part."