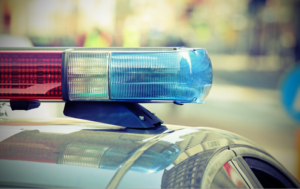 WAVERLY, MO – A Waverly police officer reportedly pursued a suspect as far as Oak Grove during a pursuit over portions of I-70, Wednesday.
The police chief in Waverly says an attempted traffic stop in town led to the pursuit in the 8 a.m. hour, which included Highway Patrol and other units.
Two people were eventually taken into custody just west of Oak Grove. Their identities have been withheld pending the filing of formal charges.