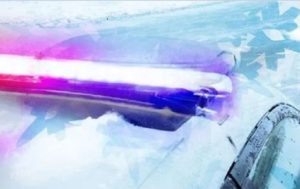 HENRY COUNTY, MO – One of several weather related crashes Friday involved injuries to two area residents.
Highway Patrol says the collision between two motor vehicles occurred after 7 a.m. at the intersection of Route 13 with 550th Road in Henry County. Troopers say, a northbound vehicle driven by Shari Bigler, 27, of Lowry City, slid on a snow-covered portion of roadway, and into the path of a second car.
Bigler, and another driver, Regina Uptegrove, 48, of Leeton, were transported to area hospitals with moderate to minor injuries, respectively.