SPRINGFIELD, Mo. – United States Attorney for the Western District of Missouri, Tammy Dickinson, has announced that a Webb City, Mo., man was sentenced in federal court for stealing commercial fireworks.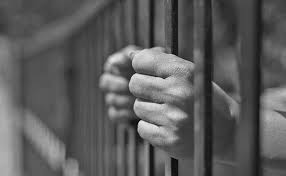 According to a news release, Stephen Grimmett, 51, of Webb City, was sentenced today to five years in federal prison without parole by U.S. Judge Beth Phillips. The court also ordered that Grimmett pay $498 in restitution.
Grimmett pleaded guilty on April 17, 2015, to stealing explosives and to being a felon in possession of explosives. Grimmett stole more than 250 pounds of explosive materials, being commercial fireworks, from Liberty Pyrotechnics, LLC, in June 2014.
Grimmett admitted that he and co-defendant Christopher Ransom, 41, of Alba, Mo., used a power drill to remove the screws from the sheet metal paneling to gain entry into the building where Liberty Pyrotechnics stored fireworks. Grimmett and Ransom loaded the fireworks into Ransom's mini-van and drove to a gas station at Range Line Road and Zora in Joplin, Mo., where they split the fireworks between them and then parted ways.
According to court documents, Grimmett attempted to sell these items to others who lack the proper training, skill, or facilities, to safely store and utilize these very dangerous items.
Grimmett has prior felony convictions for possession of a controlled substance and possession of a chemical with intent to manufacture a controlled substance. These felony convictions make it illegal for him to possess any explosive materials.
Ransom has also pleaded guilty and was sentenced September 9, 2015, to time served.
This case was investigated by the Bureau of Alcohol, Tobacco, Firearms and Explosives and the Newton County, Mo., Sheriff's Department. It is being prosecuted by Assistant U.S. Attorney Patrick Carney.