RANDOLPH COUNTY, Mo.— (update 01/21/2020 05:30) A Wellington man attends court Wednesday after violating conditions of his parole last November.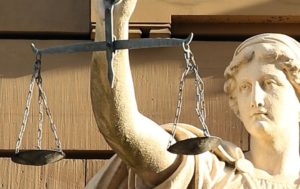 A probation status hearing takes place in the case against Coby A. Durham. Records show that in March 20-19 a judge gave Durham a suspended eight year sentence. He received five years probation instead on an original felony charge of delivery of a controlled substance. The hearing begins at one o'clock Wednesday afternoon.
RANDOLPH COUNTY, Mo.—A Wellington man appears for a probation status hearing Wednesday in Randolph County. According to court entries, Coby Aiden Durham violated conditions of his probation in early November. In March 2019 Durham received an eight year suspended sentence in the DOC. A judge issued a five year probation sentence in lieu of incarceration. The hearing begins at nine in the morning.