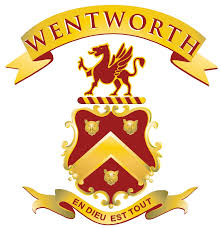 Tom Hughes:
LEXINGTON, Mo.-  Tom Hughes, Athletic Director at Wentworth Military Academy and College, announced the addition of Women's Wrestling to the College Athletic program this week.  The program is set to launch in the Fall season of 2016.
The Women's Wrestling program will be a member of the Women's Collegiate Wrestling Association – the governing body for Women's Collegiate Wrestling.  Wentworth will be the 29th college to add Women's Wrestling.  Currently there are eleven collegiate Women's Wrestling programs in the Midwest (Missouri 3, Kansas 2, Iowa 1, Illinois 3, and Oklahoma 2).  As with the Wentworth Men's Wrestling program, the Women's team will compete in duals and tournaments throughout the Midwest.
Coach Hughes says, "Since it's been announced, we've been contacted by a few different people asking how they can help. People around the country are excited that we will be adding a women's wrestling program."

When asked about potential numbers Coach Hughes said, "Were looking at the first year probably 15 young ladies joining our athletic program and becoming cadets."
One of the factors that sparked interest in adding the program for Coach Hughes was that Wentworth was asked to host the "War of the Roses" Wrestling tournament this coming April.  The "War of the Roses" is an event for female wrestlers from around the Nation.  The "War of the Roses" is a sanctioned Championship event under the direction of USA Wrestling.