"We're not out of the woods yet," says Carroll County Presiding Commissioner regarding Missouri River Flooding
CARROLL COUNTY, Mo. — While the situation along the Missouri River at Napoleon, Waverly, Miami and Glasgow remains critical, authorities in Carroll County are reporting good news – there was no levee breakage overnight within the county.
That's according to Carroll County Presiding Commissioner Stan Falke, who told KMZU News Tuesday morning that an ongoing sandbagging operation is providing much-needed relief for the bulging levee system, with 50,000 bags filled so far. 
"As of about 2:00 a.m., we were still successful," Falke reported. "The water was still behind the primary levee, so we are just hoping and praying for another good day."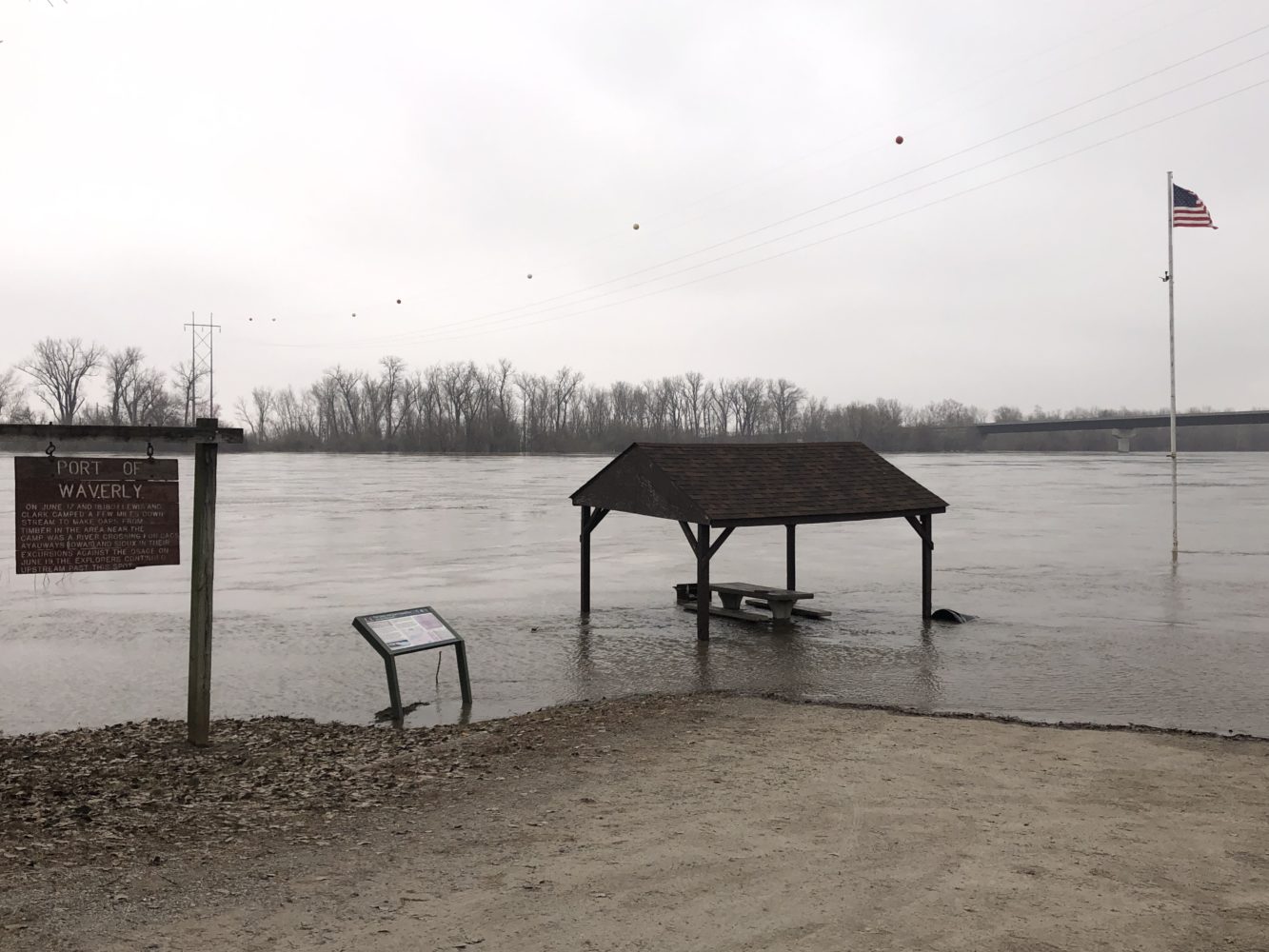 The Missouri River at Waverly at 10:00 a.m. Monday. Photo: KMZU's Brian Lock
The National Weather Service in Pleasant Hill is forecasting the Missouri River at Waverly is now slowly falling after cresting at 31.61 feet overnight, toppling a record set in 1993.
As of 5:30 a.m. Tuesday, the river level was measured at 31.18 feet, still slightly above the old record.
Forecasters say the river could fall to moderate flood stage by late Tuesday or early Wednesday, however the threat of rising waters with rain forecast this weekend in the area and further upriver could result in the river rising once again.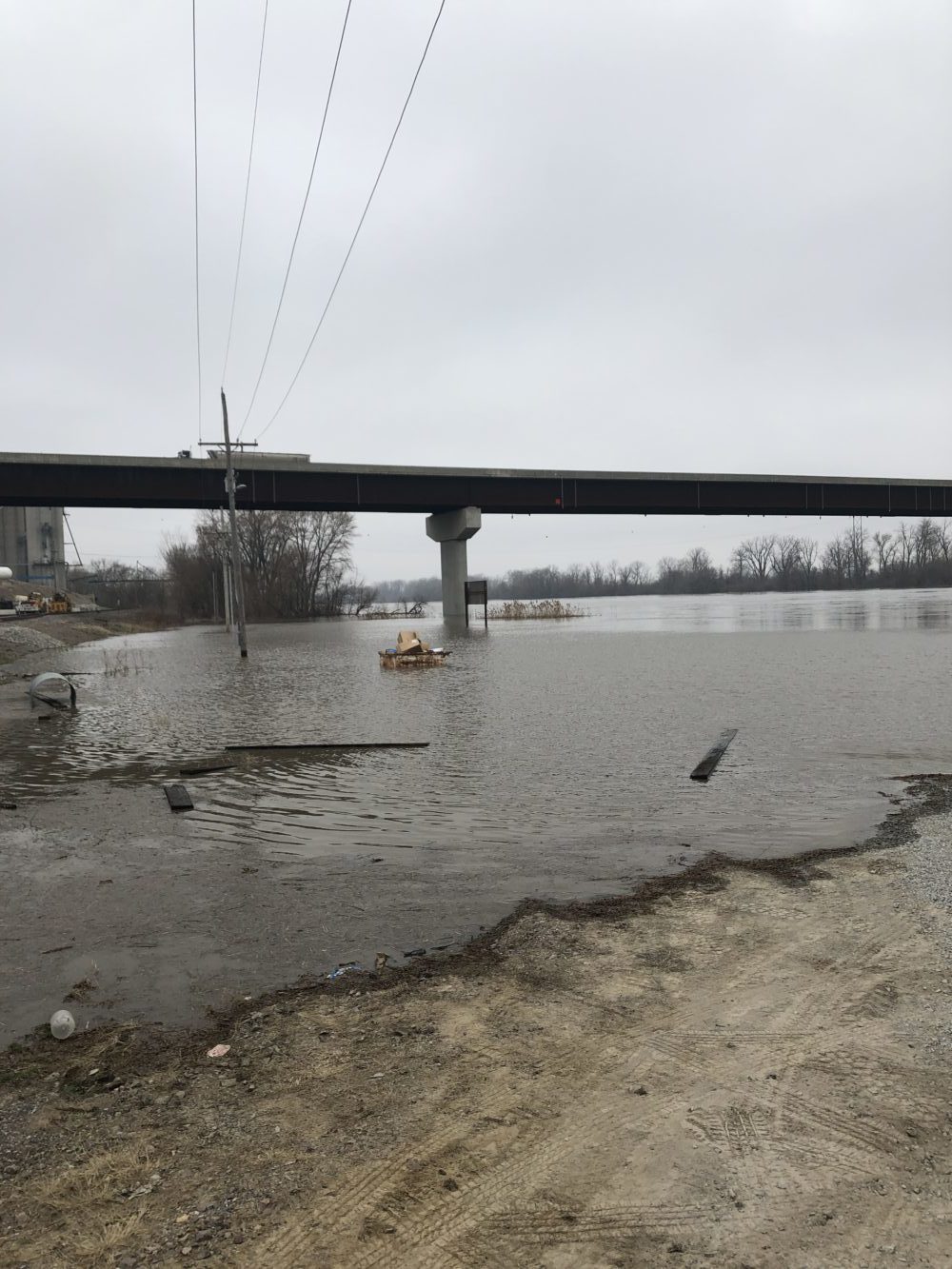 "No, we're not out of the woods yet," Falke said. "It does appear from the National Weather Service graph that the river dropped just a little, about four-tenths [of a foot] last night, which is great news – but still above the stage that we would consider major flooding."
Volunteers are encouraged to join the effort throughout the day Tuesday at Norborne High School. Falke said people from far and wide have showed up to lend a helping hand in the sandbagging operation. 
"It will be another crucial day for us," Falke concluded.