A Chillicothe resident, Wesly Merle Doughty, 88, died Monday, March 13.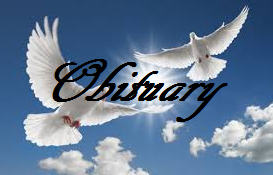 Funeral services will be held at Lindley Funeral Home in Chillicothe on Thursday, March 16 at 1:00 p.m. A Masonic service with visitation following will be from 5:30 p.m. until 8:00 p.m. the day before the service, Wednesday, March 15. Friends may call at the funeral home the day of the visitation from 2:00 p.m. until 8:00 p.m. Burial will follow the funeral service at the Masonic Cemetery in Jamesport.
Memorial contributions may be made to the Livingston County Soil District (Soil Conservation Education) and may be left at or mailed to Lindley Funeral Home. An online guestbook is available for friends to sign.