KANSAS CITY, Mo. – Tammy Dickinson, United States Attorney for the Western District of Missouri, announced today that a former Weston, Mo.,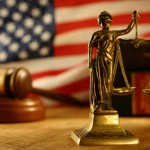 couple and two men from New Hampshire and Maryland have been indicted by a federal grand jury for their roles in a $2.25 million conspiracy to sell anabolic steroids over the Internet.
Aaron Vincent Schweidler, 31, and Nicole R. Lyne, 26, both of Smithfield, N.C., formerly of Weston; Michael G. Peters, 27, of Pelham, N.H.; and Samuel C. Miller IV, 29, of Annapolis, Md., were charged in a nine-count indictment returned under seal by a federal grand jury in Kansas City, Mo., on Tuesday, Feb. 2, 2016. The federal indictment alleges that Lyne, Schweidler, Peters and Miller participated in a conspiracy to manufacture and distribute anabolic steroids, a conspiracy to commit money laundering and a conspiracy to commit debit card fraud.
The four co-defendants are also charged with three counts of debit card fraud and three counts of aggravated identity theft.