CALLAWAY COUNTY, Mo. – Water on the roadway is being blamed for a one vehicle crash in Callaway County Friday evening.
The Missouri Highway Patrol report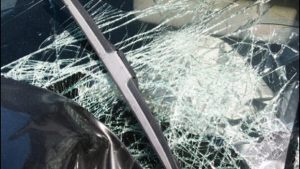 says around 6:15 yesterday evening, Jeffery Vandelicht, 30, of Mokane, was westbound on Highway 94, just West of County Road 453. His Ford Ranger pickup hydroplaned, went off the right side of the highway, struck a tree and overturned into a creek bed.
Vandelicht, who was reportedly not wearing a seat belt, suffered moderate injuries and was transported to Capital Regional Hospital for treatment.