A Lexington resident, William (Bill) "June" Norles, Jr., 74, died Sunday, March 10.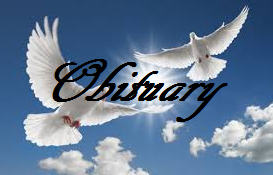 Funeral services will be Friday, March 15 at 10:00 a.m. at the Second Baptist Church of Lexington.
Visitation will the evening prior, Thursday, March 14, from 6:00 until 8:00 p.m. at Walker-Nadler-Fuller Funeral Home.
Burial will be in the Missouri State Veterans Cemetery in Higginsville.
Memorials are suggested to the church.