A Lexington resident, William "June" Norles, Jr., 74, died Sunday, March 10.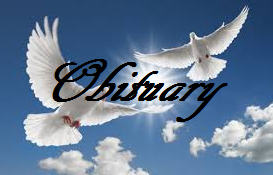 Funeral services will be Friday, March 15 at 10 a.m. at the Second Baptist Church of Lexington.
Visitation will be the evening prior, Thursday, March 14, from 6 p.m. until 8 p.m. at Walker-Nadler-Fuller Funeral Home.
Burial will be in the Missouri State Veterans Cemetery in Higginsville. Memorials are suggested to the church.