Wilma Dean "Deanie" McBee, 83, of Braymer, Mo., died Sunday, August 19, 2018.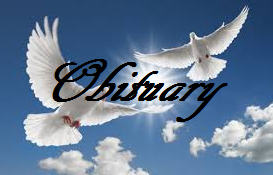 Funeral services will be held at the Braymer Baptist Church, on Saturday, August 25, at 10:00 a.m. A scheduled visitation will be held the evening prior, Friday, August 24, from 6-8 p.m., also at the church.
Friends may call at the Lindley Pitts Funeral Home in Braymer on Friday, August 24th, from 10:00 a.m.-4:00 p.m. Burial will be held at McBee Chapel Cemetery in Braymer.
Memorial contributions may be made to the Braymer Baptist Church and/or Golden Age Nursing Home and may be left at or mailed to Lindley Funeral Home in Chillicothe. Arrangements are under the direction of Lindley Pitts Funeral Home.