HENRY COUNTY, Mo. — Three members of a girls softball team in Windsor have come forward about their coach's alleged inappropriate touching.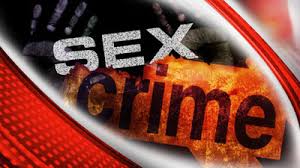 Henry County authorities say the victims are two 12-year-olds and an 11-year-old girl.
Christopher Hidy, 43, of Windsor is accused of inappropriately touching the victims during a pool party and sleepover at his home.
Formal charges have not yet been filed, but prosecutors are asking for $100,000 bond on allegations of deviate sexual intercourse with a person under the age of 14, child molestation in the third degree and attempted tampering with the victim of a felony.
Hidy remains behind bars at the Henry County Jail. Bond has not been set.