CARROLLTON, Mo – Now that were into December, cold air ushers in the winter season. Most bugs and parasites are dormant during these months. However one parasite continues to plague farmers, the winter lice.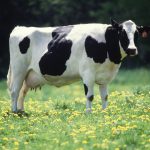 KMZU was at the National Farm Broadcasters Association Trade Talk and caught up with Carrollton's own Larry Hawkins from Bayer Animal Health.
Hawkins explains the problems winter lice can bring and the solutions farmers can use to fight back.
Listen to Friday's Newsmaker below for information on winter lice.