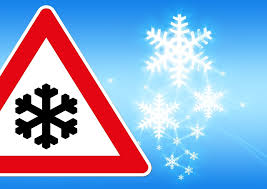 Sporting and event cancellations/postponed:
Concordia vs. Lone Jack B/G basketball cancelled and postponed
La Plata @ Meadville cancelled and postponed to 2/6
The G/B Basketball Games at Norborne High School with Wentworth Military Academy (Fri 01/13/17) and court warming activities postponed to February 17th.
Carrollton basketball games for 1/13 are cancelled
Carrollton 4-H Shooting Sports safety class cancelled for 1/13 and 1/14 will reschedule at a later date
Other event cancellations
Slater American Legion and VFW post supper for Friday night, January 13 is rescheduled for January 20.
Cake and Pie Auction for Ray County Women's Resource Center at the Eagleton is moved to January 22.
VFW District 1 meeting for Saturday, January 14 is cancelled and rescheduled for January 21.