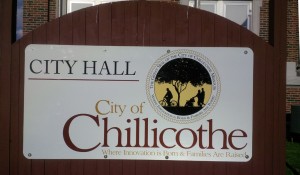 CHILLICOTHE, Mo. – The final regular session of 2015 for the Chillicothe City Council was held Monday evening, December 28, 2015, at city hall. It was a brief agenda with one item scratched due to the winter weather. City Clerk Roze Frampton spoke about a city workshop held just before proceedings and what the subjects of that workshop were.
Once the regular proceedings were undertaken council unanimously approved an ordinance to keep the services of a lawyer as city prosecutor.
The agreement pays Warren a $36,600 annual salary in monthly installments, plus incurred expenses and other fees for his services.
Council also agreed to reappoint Mary Turner to the Board of Public Works.
The council will have their first meeting of 2016 on Monday, January 11, 2016, at 6:30 p.m. at Chillicothe City Hall, 715 Washington St.
To learn more about the community of Chillicothe, log onto the city website.