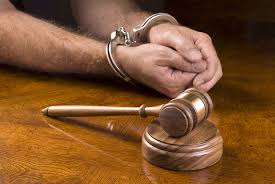 KANSAS CITY, Mo. — A Wisconsin man convicted in the robbery of a Polo bank was sentenced in federal court Monday morning.
Oran Woodfin, 31, of Lublin, Wisconsin, was sentenced to seven years and six months in federal prison without parole after pleading guilty to robbing the Bank Northwest in Polo in January.
Woodfin admitted to approaching a clerk with his hand under his jacket as if concealing a weapon. The clerk handed over nearly $8,000 from her drawer, pleading with Woodfin in the process. Video surveillance and photos later led to Woodfin's arrest by Richmond police.
A search warrant of the motel room Woodfin had been staying in revealed &7, 145, a new computer, clothes and a container of alcohol.