RANDOLPH COUNTY, Mo. – The Randolph County Circuit Court has a motions hearing scheduled for today, December, 17. 2015.
According to court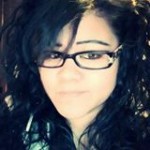 documents, Angelica Benitez, 24, of Moberly, will appear at 1:30 this afternoon when the court takes up a motion for bond reduction. Benitez was charged in March of 2015 after Moberly Police alleged she struck her victim with a motor vehicle then stabbed the victim several times.
She is charged with two counts of Assault in the first degree, armed criminal action and misdemeanor possession of marijuana.