RANDOLPH COUNTY, Mo. – Three people were injured during a collision in Randolph County Friday afternoon, January 6, 2016.
According to the Missouri State Highway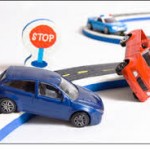 Patrol, the crash occurred a half mile North of Moberly when a westbound vehicle driven by Andrew Carrender, 33, of Jefferson City attempted to cross Highway 63 and struck a southbound vehicle driven by Kenda Luecke, 44, of Cairo. Luecke and Erin Luecke, age 2, received moderate injuries and a third passenger, Dillon Luecke, 5, received minor injuries.
All three were transported to Moberly Regional Medical Center for treatment.