RAY COUNTY, Mo. – A Lexington woman is free on a surety bond posted yesterday, on charges related to a traffic stop in Ray County earlier this month.
Nasacha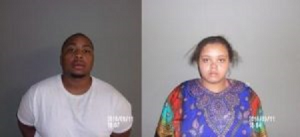 Johnson, 21, was a passenger in a vehicle stopped for speeding on September 11th by the Missouri Highway Patrol. An odor in the vehicle led to the arrest of Johnson for delivery of a controlled substance and unlawful possession of drug paraphernalia. The driver, Joseph Robinson, 19, of Lexington, who had a warrant out a Springfield for resisting arrest, was charged with delivery of controlled substance, possession of drug paraphernalia, unlawful possession of a firearm, speeding and operating a vehicle without a valid license.
Arraignment for Johnson is scheduled for Tuesday, October 30th.