JOHNSON COUNTY, Mo. – A car accident in Johnson County last night left a woman with minor injuries.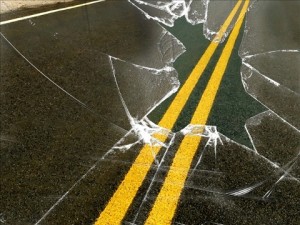 At 9:40 p.m. Friday, May 20, 2016, Cassandra K. Hook, 25, of Warrensburg, Mo., was driving eastbound on U.S. 50 at Highway 23 when she hit a deer and slid of the right side of the roadway.
Hook sustained minor injuries and was transported to Western Missouri Medical Center in Warrensburg by private vehicle for treatment. She was wearing a seat belt at the time of the accident.