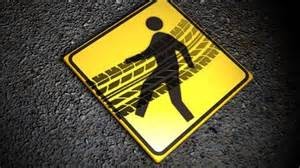 ST. CLAIR, Mo. (AP) — A woman is dead after being struck by a car in eastern Missouri, and the man who stopped to help her is badly injured after being struck by a second car.
A 35-year-old woman was walking along the north service road of Interstate 44 near St. Clair in Franklin County when she was hit by a car.
A 30-year-old man walking along the shoulder saw the accident and went to the woman's aid. While trying to help her, a second car struck him. He is hospitalized in serious condition.
Both vehicles remained at the scene. An investigation continues. Names of the victims were not released.