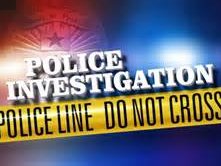 KANSAS CITY, Mo. (AP) — Police say a woman has been killed and a man wounded in a shooting near a Kansas City bar.
Reports indicate the shooting happened early Monday. Police suspect both victims were shot in a parking lot near The Point Bar. The wounded man was taken to a hospital in serious but stable condition. He had suffered a gunshot wound to the shoulder.
Anyone with information is urged to come forward.