JACKSON COUNTY, Mo. — A one vehicle accident in Jackson County left one woman with minor injuries this morning.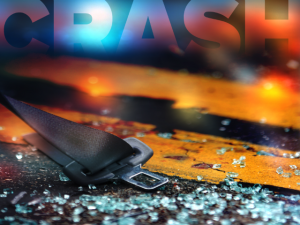 A crash report from the Missouri Highway Patrol states the crash occurred at approximately 5:42 a.m. when Ashley A. Kost, 25, of Blue Springs, was traveling westbound on I-70.
Kost lost control of the vehicle, ran off the left side of the roadway and struck the median barrier. She refused treatment of minor injuries at the scene.