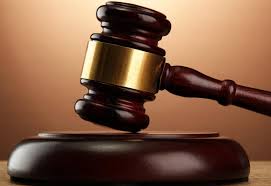 COLUMBIA, Mo. (AP) — The mother of a slain infant has been sentenced to five years of probation for failing to protect her daughter from abuse.
Reports indicate Anna Steele, 26, of Columbia, received the sentence Monday for two felonies related to the February 2014 death of 8-month-old Finley Steele. Her boyfriend, Cody Baker, was sentenced last month to 30 years in prison in the girl's death.
The girl's autopsy showed she had been beaten and shaken.
Baker and Anna Steele met in late 2013 while working at a Columbia restaurant. Baker later moved into Steele's apartment in east Columbia.
During Steele's plea hearing in November, the prosecution presented evidence that Steele was aware she had placed Finley in danger but didn't act. Baker has denied killing the infant.