Lafayette County,  MO — A California Missouri woman was sentenced to 18 years in the Missouri Department of Corrections for meth trafficking and endangering the welfare of a child.
Lafayette County authorities said 22-year-old Brenda Alcaraz appeared in circuit court Monday on the charges that were run concurrently.
Alcaraz was caught last October on I-70 near Highway 13 following too closely to another vehicle. The Missouri Highway Patrol pulled over Alcaraz and found a 15-year-old girl from Oregon in the car, who gave conflicting stories about how the two knew each other.
Police found five and a half pounds of methamphetamine strapped to the child's stomach. Alcaraz  apparently admitted to strapping the drugs to the child and that she was going to make $6,000.00.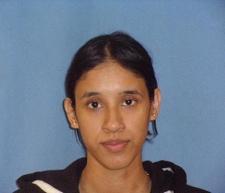 Lafayette County Prosecutor Kristen Ellis Hilbrenner said that there are too many drugs being trafficked through Lafayette on Highway 70.
"This sentence can send a clear message to drug traffickers who think that transporting large quantities of drugs through Lafayette County can be profitable," Hilbrenner said. "You'd better include a long sentence in the penitentiary, when weighing the risk versus reward"