RAY COUNTY, Mo – A Ray County resident has been charged with multiple sexual felonies.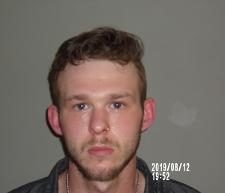 According to the Ray County Sheriff's Office, Nicholas Pardee, 24, participated in a pattern of sexual behavior and abuse with a minor from December 2017 to June 2019.
Pardee is formally charged with two counts of enticement of a child, two counts of tampering with a victim and endangering the welfare of child involving drugs.
He is currently in custody at the Ray County Jail. Court dates are pending.