COOPER COUNTY, Mo – Two Wooldridge residents are in custody and facing multiple felony charges after a crime spree that ended February 5, and resulted in the complete destruction by fire of a residence in Prairie Home.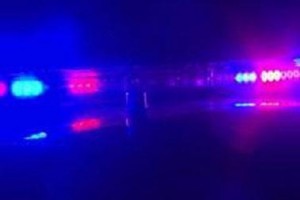 Jessica Davis, 29, and Charles Elliot, 24, were discovered at the scene of the blaze on Robinson School Rd., and both were inside the home when the fire started. Davis admitted to lighting a candle so that the pair would not attract attention by turning on lights. She also sustained injuries after apparently jumping from the second floor of the burning home.
Firefighters arriving at the scene found the driveway blocked by what was revealed to be a stolen Nissan Altima belonging to Elliott's mother that had been missing since January 19.
The stolen car was in turn filled with stolen tools; almost three thousand dollars-worth of equipment was recovered from the trunk of the vehicle and identified as belonging to Lehman Construction. The tools were taken from the back of a work truck February 4, in Jamestown.
Davis and Elliott are each charged with accessory to burglary, accessory to arson, and two counts of receiving stolen property, with individual bond set at 25,000 dollars.