UPDATE 5/31/2017 10:32 A.M.: KMZU has independently confirmed the identity of the man killed Tuesday when he fell at a construction site in Saline County.
According to Saline County Sheriff Cindi Mullins, Scot Lesmeister, 46, of Butler, was killed in the accident just before noon on Tuesday. 
KMZU News will provide information as it becomes available. 
MARSHALL, Mo. — A construction worker lost his life Tuesday after he reportedly fell from a construction tank at the Water Treatment Plant in Saline County just before 12:00 p.m. Tuesday.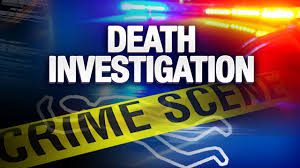 According to reports, the incident happened at the Marshall Water Treatment Plant on Highway N near Malta Bend in Saline County.
A 46-year old male construction employee, who remains unidentified at this time, reportedly fell approximately 20 feet from the top of a tank at the plant.
When emergency crews arrived, the man was inside of a concrete tank that crews had been working to construct.
Emergency officials were forced to cut a hole at the bottom of that tank so that medical personnel could gain access to the patient.
The unidentified 46-year old man was then reportedly lifted out of the tank using a medical stretcher and a crane before being loaded into a waiting ambulance.
A spokesperson for Marshall Municipal Utilities confirmed that the victim had lost his life in the fall.
A firm out of Ashland, River City Construction, was contracted to install a new water decontamination system at the treatment plant in November of last year.
According to reports, OSHA (Occupational Safety and Health Administration) and local authorities will carry out an investigation into the incident.