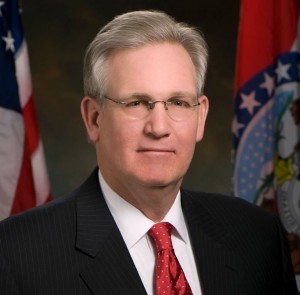 JEFFERSON CITY, Mo. — Missouri Governor Jay Nixon announced Thursday a decrease in workers' compensation insurance rates for the second year in a row.
The announcement came during a visit to the Nelson Mulligan Carpenters Training Center in Affton. According to Nixon, Missouri businesses in the contracting industry, including construction, can expect the largest decrease of nearly five percent.
The Missouri Department of insurance indicated the National Council on Compensation Insurance is proposing an overall decrease of 2.4 percent from the 2015 loss costs, which reflect the costs of workers' compensation claims. Compared to other states in the midwest, Missouri ranks lower than Illinois, Iowa and Oklahoma.
"Skilled workers are safe workers, and safe workers help keep costs down for everyone," Governor Nixon said during his announcement. "I appreciate the skilled laborers throughout the state that have made work sites safer, helping to make Missouri a leader in lower worker compensation costs."