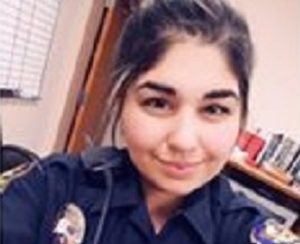 TRENTON, MO – A Trenton police officer who almost died of gunshot wounds, received a homecoming July 4 at the police station.
Officer Jasmine Diab was shot in the abdomen while transporting prisoners June 14 during a struggle with an inmate. Doctors said she lost a large amount of blood in the aftermath of the shooting incident.
She has been on the Trenton force for two years.