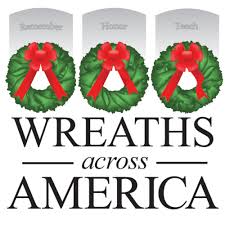 HIGGINSVILLE, Mo — Volunteers braved icy weather on Friday morning to honor veterans in Higginsville.
According to the Missouri Veteran's Cemetery Facebook page, 675 wreaths were laid at the cemetery as a part of the Wreaths Across America celebration that happened nationwide on Friday, December 16th. The volunteers were encouraged to say the Veteran's name aloud and take a moment to thank them for their service to our country.
A total of 1.2 million wreaths were placed at 1,228 cemeteries across the country.