CLARK COUNTY, Mo. — Two Kahoka residents are listed in critical condition after a head-on crash in Clark County Tuesday afternoon.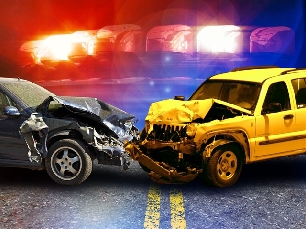 According to a report from the Missouri Highway Patrol, the wreck was reported on U.S. Highway 136, one mile east of Kahoka around 3:35 p.m. Tuesday.
A westbound pick-up truck operated by 17-year-old Devin B. Konichek attempted to pass a farm tractor and collided with a westbound car operated by Clarissa D. Somers, 22, head-on.
Konichek and Somers both suffered serious injuries, despite wearing seatbelts. They were flown by air ambulance to Blessing Hospital to receive care.