COOPER COUNTY, Mo. – A Macon driver was jailed after being caught driving the wrong way in Cooper County, just before noon Saturday.
The Missouri Highway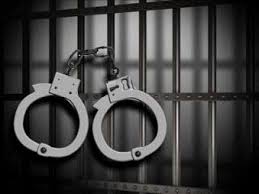 Patrol transported Jay P. Patel, 32, to the Cooper County Jail when it was determined he had a warrant and was impaired. Patel is awaiting bond on a misdemeanor Macon County warrant for fail to appear on a careless driving charge.
He also faces allegations of felony driving while intoxicated by drugs, wrong way on a divided highway and possession of up to 10 grams of marijuana.