CARROLLTON, Mo—Yesterday, Tuesday, December 8, 2015, residents from areas all over northwest Missouri lined our highways and city streets to show respects to a veteran passing through the area in route to Leavenworth, Kansas. Why was this so special? This veteran had recently passed away and was being carried to his final resting place at the Leavenworth National Cemetery.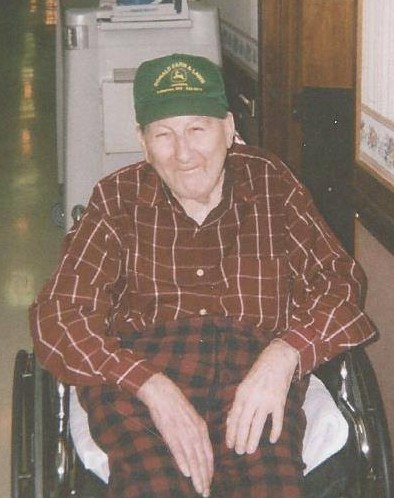 Click play below to listen to KMZU's Ashley Johnson visit with Anna Foster with Foster Funeral Chapels about WWII Veteran Ben F. Sprouse and how the day unraveled:
The services for Sprouse began at Foster Funeral Chapels in Carrollton. Cadets Dakotah Broce, Logan Carlin, Xavier Hernandez-Johnson, Louis Miranda, Aaron Statzer, Cecilia Watson, and Detail Commander Cadet Mindi Jackson from the Excelsior Springs Job Corps Center Navy Junior ROTC served as Paulbearers.
Foster said the local VFW was in attendance to offer the 21 gun salute and multiple citizens lined the sidewalk to show respects as the bugler played Taps.
Once the procession began, Foster said the outpouring she witnessed from Carrollton through Liberty, Missouri, was one of the most amazing sights she's ever seen. Cities including these as well as Norborne, Hardin, Richmond, and Orrick had showings from citizens, by-passers, and even schools paused classes long enough to bring the kids out to salute the American hero as he passed through.
While the number of those who made time to come out was breathtaking, Foster said, the salutes and flags made it that much more meaningful.
Once arriving at Leavenworth National Cemetery, Sprouse received a full military service complete again with Taps and folding of the flag. Foster said he was laid peacefully to rest in a beautiful location at the top of a hill next to an Oak Tree.
With the ceremony done and burial finished, there's still more to be said for this Veteran. Foster explained having no one to turn to for insight into Sprouse's life, it was hard finding details pertaining to who he was as a man and a soldier.
Despite the hurdles, Foster managed to obtain Sprouse's DD214 Separation Documents which gave some information relating to who Sprouse was.
Born in Breckenridge, Missouri, in 1924, Sprouse spent most of his life in the Show-Me State. Foster said they know enlisted in December of 1943 and finished his term in April of 1948. Some of the cities Sprouse resided in included Ludlow and Braymer and his last years were spent at Livingston Manor in Chillicothe.
Foster stated Sprouse's father was a farmer as well as he. She also said one of the veterans brothers served in the Navy and lived in Florida until his death.
A very welcomed conversation regarding Sprouse Foster said came the night before services. She said the daughter of another Livingston Manor resident called to tell her the little bit she knew about Mr. Sprouse and his final years.
"She said he was a very nice man, he was always happy," Foster recalled the conversation, "She said he had a flag that was on the back of his wheelchair, an American flag and it was always there. Her dad and he were able to share many stories about the war. His bed had stuffed animals, full to where he slept in a recliner and he was more comfortable in a recliner anyway she said. Those are basically, that's all I had but that was amazing and wonderful in its self just to hear somethings about him."
Foster ended with a final thanks to all those to dedicated time out of their day to show respects. She also paid extra thanks to the VFW, Patriot Guard, ROTC Cadets, and all the law enforcement agencies along the way that helped with traffic control.