A "Youth in the Outdoors" event is coming up at the Swan Lake National Wildlife Reguge in Sumner. Click to hear KMZU's Terry Cashatt talk with Spokesperson Jeff Hill:
Jeff Hill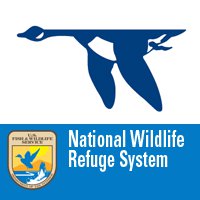 The day will feature a large amount of activities geared at youth ages 0 through 17. Participating organizations and activities include:
The Highway Patrol, who will bring their rollover car
Friends of Swan Lake
Missouri Trapper's Association, who will bring furs and traps for people to inspect
The Missouri Department of Conservation will have trap shooting
Unite Bowhunters
Duck Identification
A live bee hive will be present
Pistol crossbow shoot
Dog retrieving
Tower tours
String box
The Chariton County Sheriff will do fingerprinting
Quail Forever
BB gun shooting, pellet gun shooting
Western Wildlife Society
Layout blinds with decoy placement
Taxidermy
A calling contest will also take place at 2:30. "You need to bring your own calls," said Hill, "Age categories are 1 to 7, 8 to 13, and 14 to 17, with first, second, and third place prizes for each group."
The special event will be held Saturday, August 14th from 11:00 a.m. until 4:00 p.m. at the Swan Lake National Wildlife Refuge in Sumner. Lunch will be served from 12:00 noon to 2:00 p.m.
More information on the reserve can be found at www.fws.gov/refuge/swan_lake.